Rug Rentals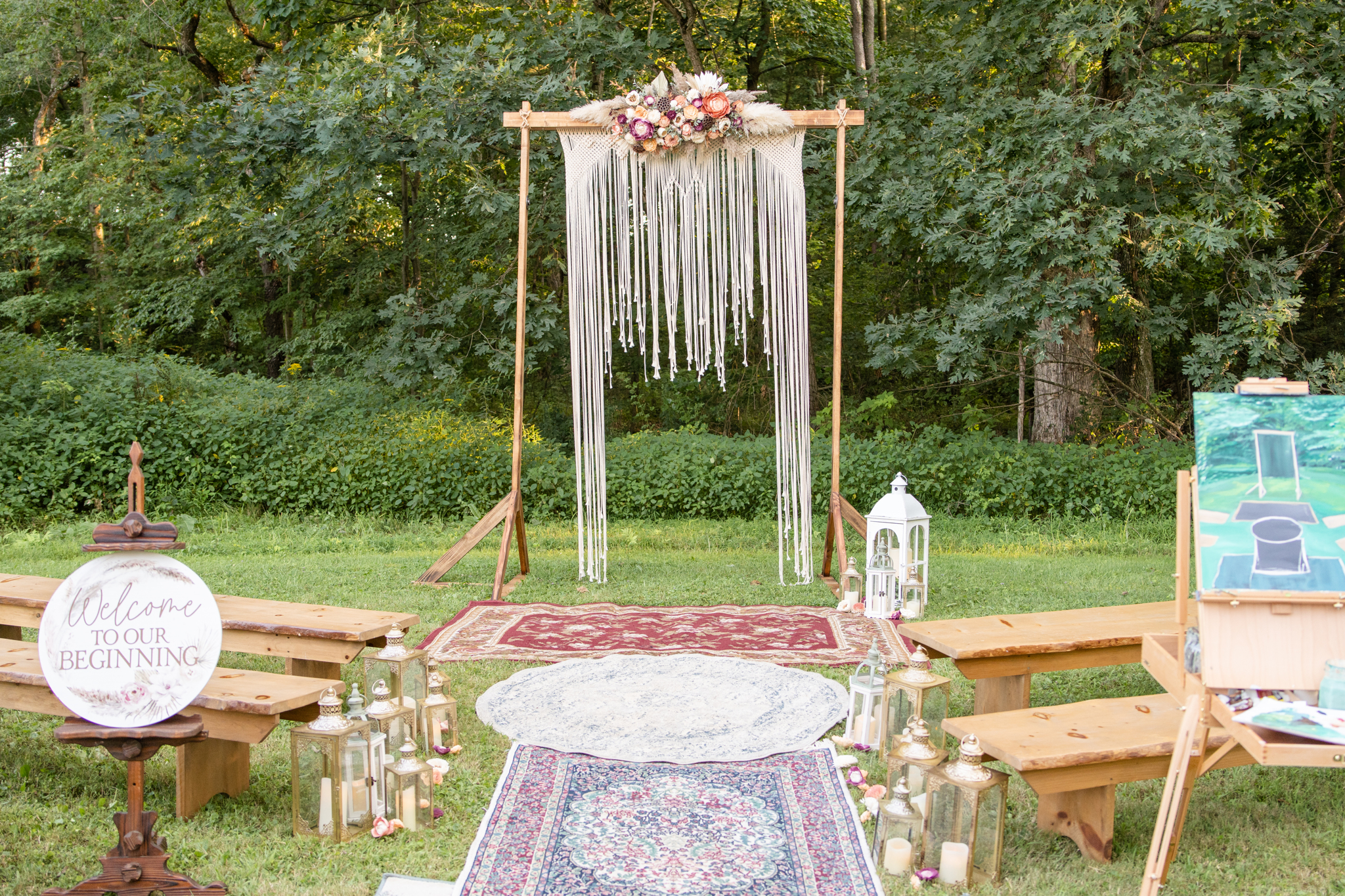 Rug Rentals in Pennsylvania
Colorful, mismatched rug rentals are a trendy way to soften a wedding lounge or add character to a wedding ceremony! Many couples are trading aisle runners for an eclectic mix of rugs and runners. This look is especially popular with Boho weddings. Rugs can be used to create a dance floor, a ceremony walkway or stage, or to set the tone for a cocktail hour lounge! Some couples even opt to rent a rug for beneath their sweetheart table!
How to Rent Rugs for Special Events
If you have a vision in your head and are ready to rent your rugs, booking is as easy as using the add to cart button above. If you need a little design help, or you want to discuss sizing or logistics, we invite you to contact us!
Using Rugs for Your Wedding
Rugs are a recent trend, so it's no surprise that the concept is new territory for some couples! Our rugs can be used inside or outside, although we don't recommend using rugs in wet or muddy conditions. Our rugs are cleaned before and after your special event. Rugs can be used for aisle runners or dance floors, but please note there is inherent risk of tripping whenever multiple rugs are layered together. This is true of all rug rentals, but we like to be transparent! Looking for more inspiration? Visit our Pinterest Board